FIRST L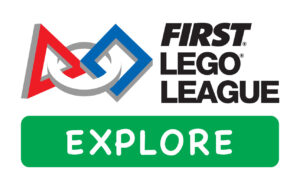 EGO League Jr. (FLL Jr.) is a fun way to channel the creativity and energy of young kids toward science and technology.
FLL Jr. is a flexible, noncompetitive, community-based program where teams of 2 - 6 kids and a coach research a topic and build a model with moving parts to illustrate their topic. There's even an option to add robotic components and programming for more ambitious teams.
Teams typically work for 12 weeks on a project, but you can extend or compress the project to meet your needs.  Teams can be formed around school, home, community groups, scouts, camps...anywhere you can get a group of kids to meet regularly.
The best way to get involved with FLL Jr. is to start a team!  A registration fee of $99 is all you need to get started. 
FIRST provides instructions and guidelines, you provide the kids and leadership, and you'll be amazed at the results.
When registering a team always be sure to select "Adventist Robotics League" as your region not your geographical location.
What you need to get stared!
LEGO Spike Essential
LEGO® Education SPIKE™ Essential is the cross-curricular STEAM solution for primary education. SPIKE Essential engages students in hands-on investigation of STEAM concepts while contributing to literacy, math, and social-emotional development. Standards-aligned learning units use everyday themes, relatable Minifigures with different personalities and familiar LEGO® building elements to solve problems through storytelling.
SPIKE Essential consists of a main classroom brick set with a wide variety of LEGO® elements and intelligent hardware, along with the intuitive SPIKE™ App, all of which is accompanied by a selection of unit plans and comprehensive online and in-app support.
SPIKE Essential excites students and delivers strong STEAM learning outcomes, developing their STEAM knowledge and practices, and 21st century skills.
$265. One per team - reused every season.
LEGO WeDo 2.0
WeDo 2.0 is an alternative set that can be used. It is no longer sold.
Single Team Registration
$99
-
Serves 8 students
Class Pack Registration
$625
-
Server 24 students
*Class Pack teams must have the approval of the ARL Director to participate in an Expo.